Mark Stewart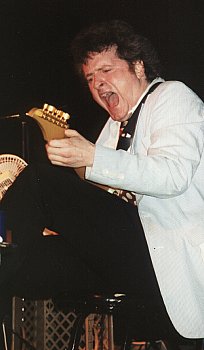 Multi-instrumentalist, singer, composer and instrument designer Mark Stewart has been heard around the world performing old and new music. Since 1998 he has recorded, toured and been Musical Director with Paul Simon. A founding member of the Bang on a Can All-Stars, Mark is also a member of Steve Reich and Musicians, and the comic duo Polygraph Lounge with keyboard & theremin wizard Rob Schwimmer.
He is the Music Director & mutlti-instrumentalist with Simon & Garfunkel. Mark and has also worked with Anthony Braxton, Bob Dylan, Charles Wourinen, Cecil Taylor, Meredith Monk, Stevie Wonder, Phillip Glass, Hugh Masakela, Iva Bittova, Bruce Springsteen, Ornette Coleman, Edie Brickell, Don Byron, Paul McCartney, the Everly Brothers, Fred Frith, David Krakauer, Alison Krauss, David Byrne, James Taylor, The Roches, Marc Ribot & Bobby McFerrin. He has also worked with the choreographers Eliot Feld, Susan Marshall, & Yoshiko Chuma and has worked extensively with composer Elliot Goldenthal on music for the feature films The Tempest, Across the Universe, Titus, The Butcher Boy, The Good Thief, In Dreams and Heat, often playing instruments of his own design and construction. His New York Lower East Side "lab" is home to an instrument workshop and sonic salon where traditional and new instruments cohabitate.
Stewart can be heard on Warner Bros., Sony, Sony Classical, Point/Polygram, Nonesuch, Label Bleu, Resonance Magnetique, Cantaloupe and CRI recordings.
He lives in New York City making his living playing and writing popular music, semi-popular music and unpopular music.
---
Alec Wilkinson, The New Yorker 6/17/2003
"Mark Stewart rarely leaves his apartment in Brooklyn without an instrument of his own design ... " > > > more
---
[ Home ]
[ Gigs ]
[ About ]
[ Quotes and Reviews ]
[ Contact ]
[ Booking ]
[ Rob Schwimmer ]
[ Mark Stewart ]
[ Melissa Fathman ]
[ Videos & CD ]
[ Theremin Noir ]
[ Photos ]
[ Instruments ]
[ Links ]