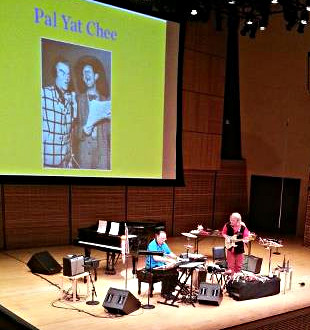 Polygraph Lounge at Carnegie Hall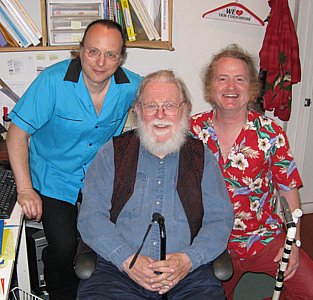 Polygraph Lounge and Peter Schickele
of P.D.Q. Bach fame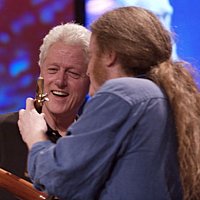 Who's the guy with Mark?


Polygraph Lounge is Rob Schwimmer and Mark Stewart. Individually they have worked with Paul Simon, Wayne Shorter, Steve Reich, Laurie Anderson, Bang on a Can, Stevie Wonder, Annette Peacock, Antonio Carlos Jobim, Willie Nelson, Anthony Braxton, Kurt Vonnegut, Eliot Feld, Fred Frith, Sam Rivers, Burt Bacharach, Muddy Waters, Alwin Nikolai, Vernon Reid, John Cale, Sammy Davis Jr., Hanson, Bette Midler, Adam Guettel, Queen Latifah, as well as Simon and Garfunkel (collectively).
Polygraph Lounge is what they do when their keepers aren't looking.